Here are a couple sneak peeks at "Mfs. Wickette",Greg's latest,marvelous Queen Anne dollie! OH! I am just loving her!Here she is,in her naked glory,all hand~carved by Greg,and just beautiful!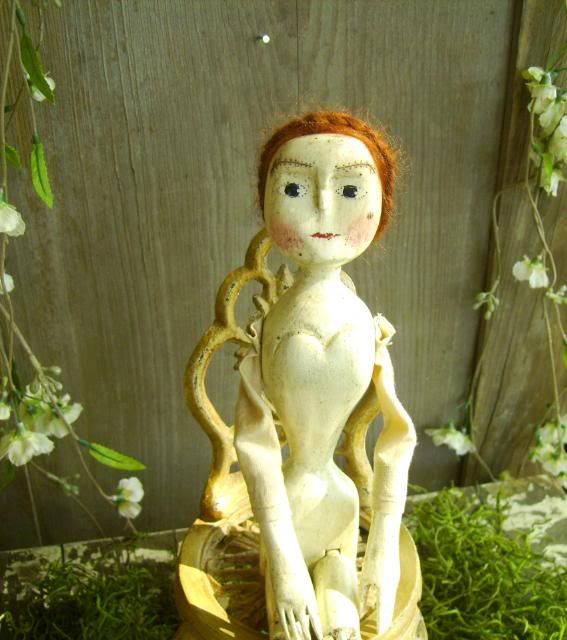 Her lovely jointed legs,and fork hands,just like the old one's~
Her knees straighten out beautifully,to hide the carved joints~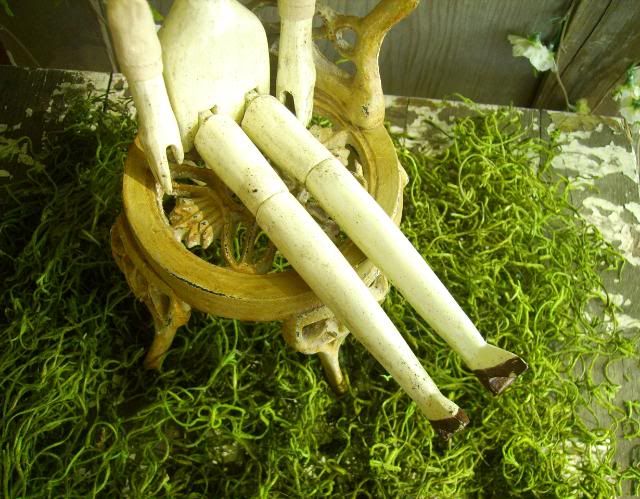 ~A back view,her right leg is slightly bent,they aren't uneven...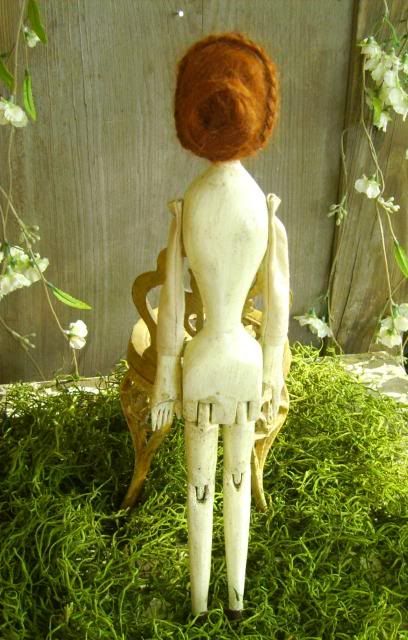 Mfs. Wickette will be all dressed and ready for her
Earlywork Mercantile
debut,tomorrow night. I am excited to now be selling on the 15th of the month,there.Thanks so very much,for stopping by!