I have a couple of new dollies that I'd like to share with you~first,"Stella Moon".She is a Lumina Pumpkin done in Queen Anne style.
Stella is for sale at the
Earlywork Mercantile
.
I have also made a Vintage Halloween style Black Cat for the
TDIPT Mercantile
.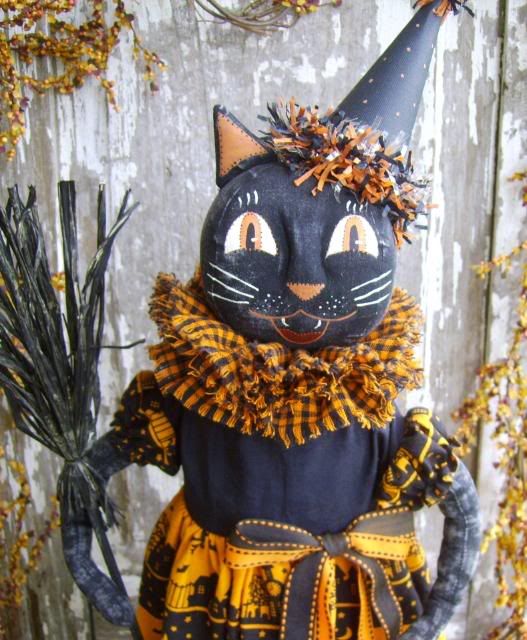 Thanks so much for stopping by!