I can't BELIEVE it's March 1st! Hopefully,Spring is just around the corner! I have alot to share!My hubs Greg has made some wonderful wooden Folk Art houses.They are for sale at the
Earlywork Mercantile
~and a sweet little tiny one,that comes with a dollie that I made~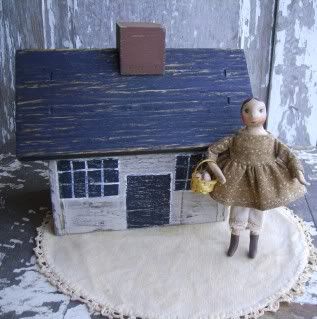 He has been making one~of~a~kind birdhouses for years,and there is a huge,fabulous one for sale over at
Earlywork
as well.
Another tiny house~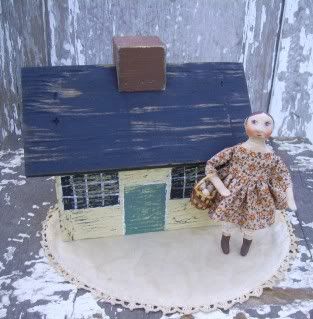 The TDIPT Mercantile is celebrating their 3rd birthday!We are having a wonderful giveaway in celebration.Click
HERE
to learn more about it!
Be sure to stop by
The Humble Arts
new site!Blondie has done a fantastic job with it!Lots of great things for sale over there,too!
Thanks for stopping in!Have a wonderful day!