I thought I'd share a progress pic of my Raggedy Anne.I still have a little bit of work left,adding her accessories.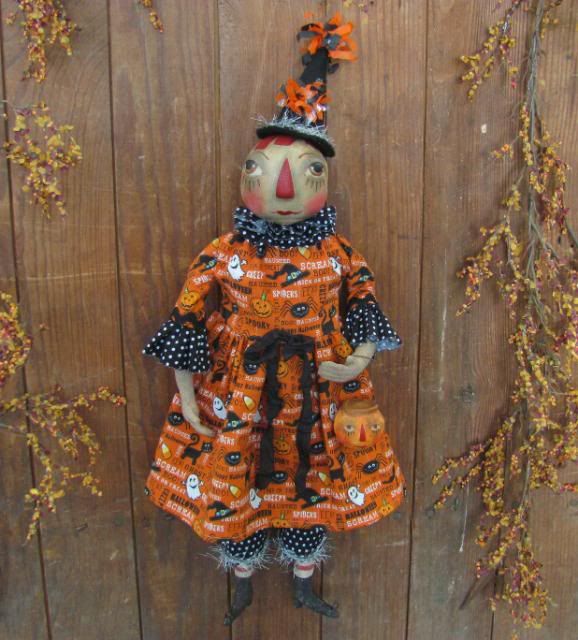 I had to put her on the backburner to finish this Santa for the TDIPT Mercantile's"Christmas in July"celebration.
He is currently for sale there.I have a link to the Mercantile on the side of my blog,if you'd like to go for a visit,and see all of the wonderful work by all the different artist's.Thanks for visiting!